Session 1: This week we will begin demonstrations on media queries and jQuery Mobile. In addition we will select the individual weeks for the Google-Fu exercise. Please carefully make note of your assigned week(s) and post your comment 24 hours in advance for approval.
Assignment 1: "Google-Fu" Interactive Design Research Skills
Due: Before Session 2 of the Assigned Week (6 points)
Description:
Each student will be assigned one of nine weeks (2-10) from the class content. The student is required to research the content for their week using Google and find three current and relevant web-based articles about the subject(s) contained within their assigned week that are not already included in the class content. The link to each article and a 1-3 sentence description must be entered as a comment on the class website before session 2 of the assigned week.
Requirements:
1. Enter a single comment with three links and descriptions for the assigned week
2. Make sure the links are current, relevant, and not previously included in the course content
3. Enter your comment 24 hours before session 2 of the assigned week for approval
Points Breakdown:
1 point is awarded for each relevant link
1 point is awarded for an accurate description of the article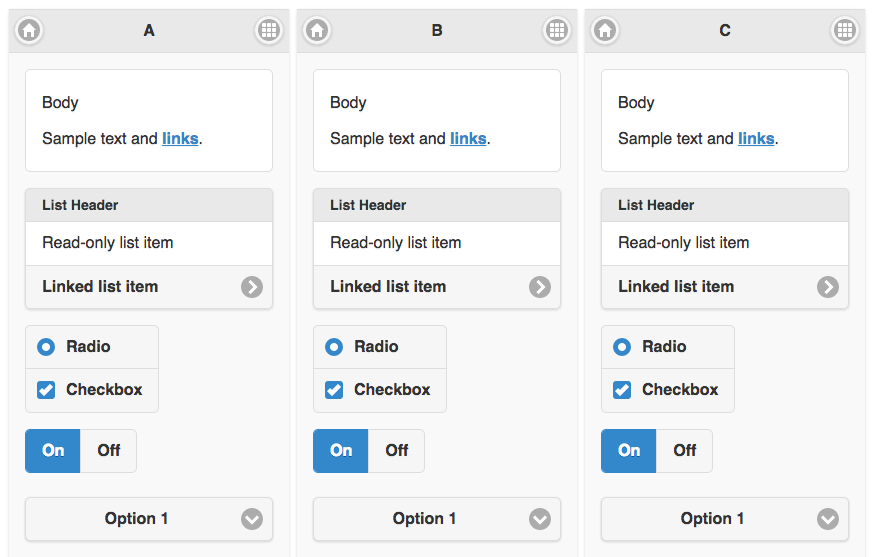 Session 2: The design document for the Mobile Web Application project is due today for project approval. Please place a PDF of your document on the Drop Off drive before the end of class today. Also, let's continue our jQuery Mobile demonstrations and research. One of the techniques we'll look at today in particular is slide in menus. These menu systems are particularly useful for mobile sites because very little space is available on mobile phones for interface controls. Extensive menus can be brought in by tapping an unobtrusive icon and cleared by tapping anywhere off the menu.