GD1400 Computer Applications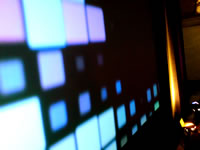 This course is designed to introduce students to the world of computers through lecture and laboratory sessions. Lectures will introduce the conceptual framework of computer systems and how they work, as well as implications of computer technology in our contemporary environment. The laboratory sessions will provide hand skills on a specific computer system and will teach functions within a computer environment to complete projects.
Instructor: John Keston
Meeting Times and Location Section M2 (T/R):
Session 1 / Session 2
T/R 8am-11am (with appropriate breaks), Room 108, Pence Building.
Syllabus: GD1400 Computer Applications