John Keston – Spring 2015 Class Schedule
Email: jkeston@aii.edu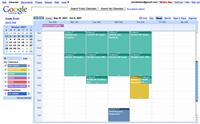 Welcome to aim.johnkeston.com. Under the Class Content heading you will find lecture notes, assignment details, required readings, and links to resources for all the classes I am currently teaching at the Art Institutes International Minnesota. I am continually updating the content for each class, so if you are a student please check back frequently for updates. Commenting on the content of each class is encouraged. Comments are moderated, but anything that contributes to the topic will be considered for inclusion.